New Year, New You: 5 Ways You Can Take Control of Your Finances in 2019
New Year, New You — am I right? As you start to prepare for 2019 to be your best year yet (and vow to actually USE your gym membership for more than a month), don't forget about getting your financial sh*t together, too. Even if you don't feel like you're in a good place with your cash money, now is the perfect time to assess what money mistakes you've made in the past, what financial goals you have for the future, and how you'll start taking baby steps to get there.

For those procrastinators out there who wish they'd started investing/saving/budgeting earlier in life (myself included), it's not too late! Hear me out: starting today is WAY better than never starting at all — or even waiting a year from now and having the same conversation with yourself all over again (not a cute #ThrowbackThursday moment).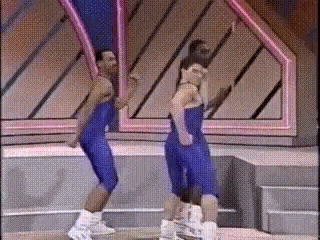 So as we gaze longingly to the year ahead (or at least longingly at that last remaining Christmas cookie calling your name), let's look at 5 ways you can get your finances in check during 2019:

Open a Retirement Account (and start contributing to it)
This is important. You know this is important. But, it doesn't seem like a top priority when you've got student loans, credit card debt, and bills knocking at your door today, and retirement is still decades away. You've still got plenty of time to save up, right? Wrong.
Let's use a little analogy. Every year before Christmas, you have a mental conversation with yourself that goes something like this: "I really should get my Christmas shopping done early this year. That way I don't have to stress about it later….Eh, I've got plenty of time, I'll get around to it."
Suddenly, you wake up and it's December 24th (how did that happen??). You now have to enter beast mode to somehow find, buy, and wrap presents for all 287 members of your family in 24 hours — putting Santa himself to shame.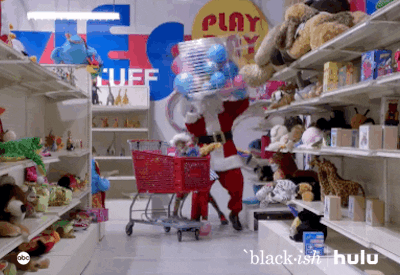 While pulling off this Christmas magic may be possible (think: STRESSFUL), it's not the end of the world. Your retirement savings, on the other hand, is a different story. You really only have one shot to make sure you've got enough buckaroos saved up, so when you're ready to leave the office and spend the rest of your life on a beach, you don't have to worry about running out of money. Right now, time is on your side, so START NOW. (You'll thank me later.)
If you're wondering where to go to open a retirement account (and what to do with it once it's started), listen to our latest podcast episode with Retirement Investment Advisor, Erin Martin!

2. Boost Your Retirement Account (if you've already got one)
You may have breezed past #1 thinking, "Well, that's easy! I already have a retirement account that I'm contributing to like a real adult." First of all, CONGRATS! You're #winning.
Second of all, it's time to supercharge that bad boy (like Vin Diesel hitting the NOS in Fast and Furious).
One way to do this is by upping the percentage of your paycheck that you're putting away for retirement savings. Simply increasing your contributions 1% per year (hardly a noticeable difference to your take-home pay), you might be AMAZED by how quickly your retirement savings compounds over time. To make things even easier, many plans allow you to select an automatic escalation feature, which will bump up your percentage each year without any effort on your part. Nice.

3. Make a Budget You Can Actually Stick To
Remember that one time you made a detailed budget that lasted for a solid two days before you blacked out during an Amazon shopping spree? Same.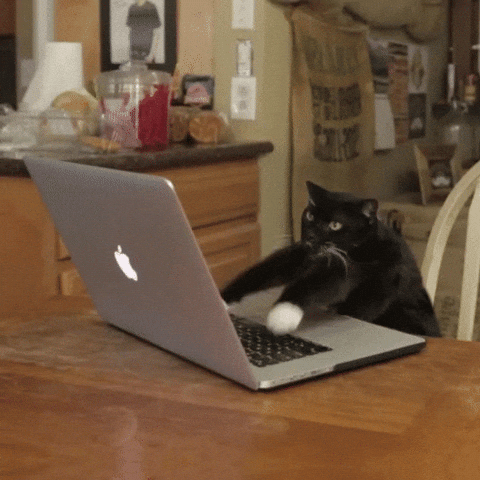 The problem with a lot of budgets (and New Year's resolutions for that matter) is that they are very optimistic, but not always realistic. I'm not saying you need to lower your financial goals. But, instead of trying to pay off all debt overnight while also saving 50% of every paycheck, simply develop practical mini-goals that can be maintained long-term. For example, try implementing one new budgeting strategy each month in 2019. January, put $10 per week in savings. February, continue setting aside the $10, but also aim to eat out only once per week. In March, keep the first two month's strategies going, while adding another practical goal that bumps you even further in the right direction. By the end of the year, your budgeting baby steps will snowball into a realistic, maintainable financial lifestyle.
P.S. If you're not already using a budgeting app like Mint, what are you doing? Seriously. Go download it right now. It's a free app that allows you to manage your checking and savings accounts, investments, credit cards, retirement plan, and bills all in one place. Say goodbye to budgeting on boring Excel spreadsheets forever (unless that's your thing — you do you, boo boo).

4. Give Gifts that Make Cents
Christmas is officially over, which means your finances are probably in recovery mode after a month of generous gift giving. While there's nothing quite like the feeling of finding the PERFECT gift for your loved ones, the feeling might be quickly overshadowed by the feeling of doom when you check your bank account. Yikes.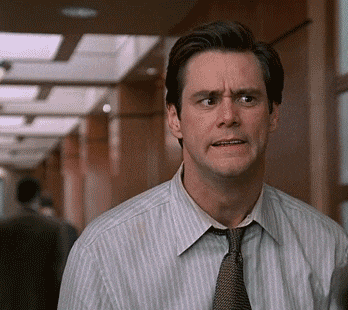 Since you can't avoid the gazzillion birthdays, weddings, and special occasions happening throughout the year (as much as you may want to), it's time to get creative with giving gifts that won't break your bank.
Here's a few ideas:
For the person who doesn't need anything:

Consider donating to a local charity or Kiva (an international nonprofit microloan organization) on their behalf. You're not giving them anyTHING, but you are providing meaning in their honor and bettering the world in the process. Win-win.

For the person who loves experiences:

Score discounted tickets to local events on platforms like Groupon. Take a historic tour of your city, attend a concert or comedy show, or try a ballroom dancing class — all experiences that you can enjoy together.

For the person who likes to pick out their own gifts:

Sell or exchange your unwanted gift cards on platforms such as Cardpool or Amazon's Card Cash. You can either swap out that gift card your grandma gave you to the iTunes store back in 2008, sell it and use the cash to buy something better, or buy discounted gift cards to help your funds go farther.
5. Subscribe to Face the Fear (Shameless Self-Promo)
You know you want to.
5 (MORE) ideas of how to take control of your finances in 2019 coming soon! Stay tuned!
Written By: Kaitlyn Duchien (@ktaylor1395)
Contact Us: facethefearfw@gmail.com